Maintenance Division
Pindari WA is a multi-disciplined Pilbara Aboriginal Business licensed to carry out building, electrical and asset maintenance services in towns and remote sites. The Business specialises in minor works, refurbishments, industrial cleaning, compliance and infrastructure improvements, both onshore and offshore for Blue Chip Resource Companies as well as Commercial, State and Local Government assets in the South West. Pindari's Maintenance Division strives to create training, career path and employment opportunities for local Aboriginal people.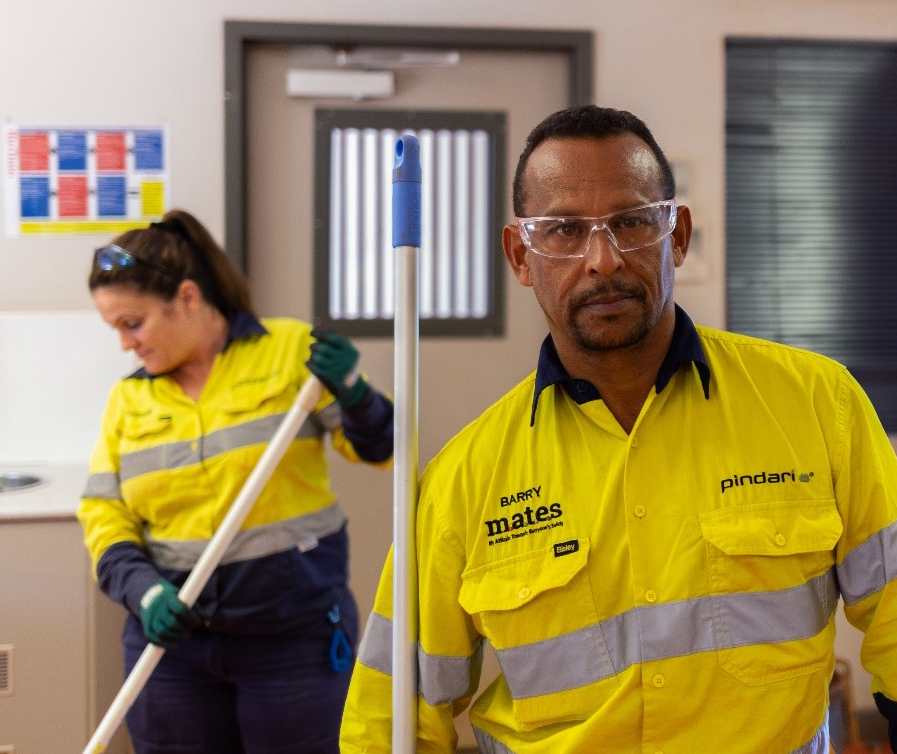 Pindari's Management Team offers a comprehensive range of experience in Strategic Asset Management and Maintenance Services:
30 Years' Building and Facilities Management
30 Years' Electrical Asset Management & Maintenance
10 Years' Grounds Maintenance & Infrastructure Site Services
10 Years' Plumbing and Mine Site Village Maintenance
Pindari is equipped in all facets of maintenance including compliance testing and inspections, industrial cleaning and site support services, carpentry, floor covering, tiling, plumbing, electrical, roofing, air-conditioning, refrigeration, glazing, concreting, painting, landscaping and grounds maintenance.