Careers with Pindari
Whether you're starting your working life, considering a change to mining work or furthering your career, Pindari will support you on your journey. We've been around for more than 25 years, providing building, maintenance, electrical and labour services to West Australia's mining, Government and commercial sectors.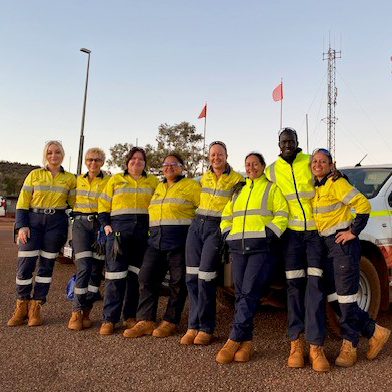 Pindari is an Aboriginal and family-owned and operated company, started in 1997 as a grassroots electrical contractor. Owners David Pidek and Natalie Venosi and their team's unwavering integrity and ambition for excellence has seen the company grow to more than 370 staff, with a 20 percent indigenous employment benchmark. It is considered one of regional WA's most experienced and trusted owner-operated Aboriginal contractors.
The word Pindari means 'from the high ground'. We aim to deliver service excellence, set new industry standards, and empower our people.
Come and walk the high ground with us!