Company Overview
Pindari was established in 1997 as an Electrical Contractor and is now considered one of regional WA's most experienced and trusted owner-operated Aboriginal Contractors. Pindari is a family business, majority owned by David Pidek and his partner Natalie Venosi. Together they continue to deliver a range of building, electrical and maintenance services in the Pilbara and South West with 285+ WA based employees and a 30% Indigenous employment benchmark.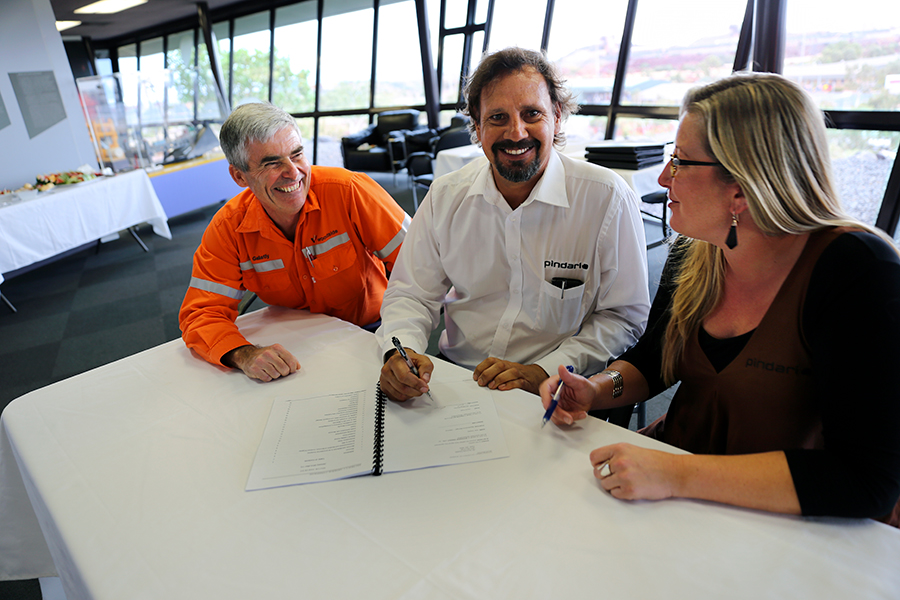 Pindari brings 30 years' contracting industry experience to the Resource, Government, Commercial and Industrial sectors. As a registered builder and licensed electrical, painting and plumbing contractor, Pindari is built on a licensed trade-based workforce. It has successfully retained key people and diversified its portfolio to endure any downturn in the industry and to ensure continuity of supply.
Since 2011, Pindari has employed and trained dozens of Indigenous Australians of all skill levels including the successful completion of Apprenticeships in the Plumbing, Painting and Electrical trades. Pindari continues to train and mentor Indigenous Administrators, Trades, Trades Assistants, Leading Hands and Maintenance workers while supporting smaller Indigenous businesses in expanding their capabilities and capacity to improve their business potential.